High-Quality Blown In Attic Insulation in Layton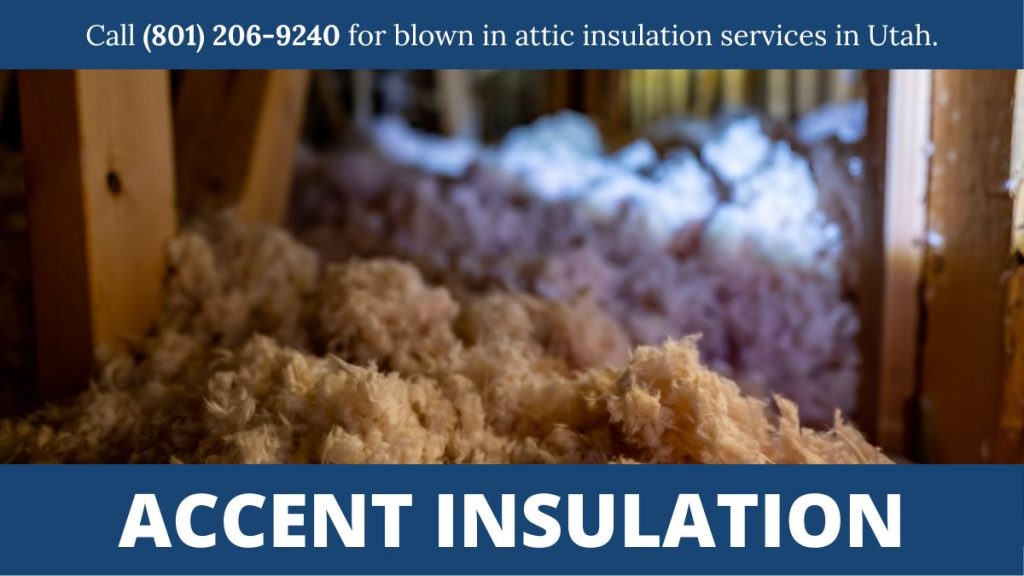 Blown in attic insulation is a great way to preserve the air quality of your home. Layton UT blown in insulation is one of the most popular ways to insulate your home because it can provide several benefits. For example, blown in attic insulation in Layton UT is advantageous as it helps maintain the temperature inside your house. The experienced team at Accent Insulation can help manage your home's temperature by adding insulation that can keep warmth in the winter while allowing heat to escape during the summer.
The Benefits of Blown In Attic Insulation
Saves Energy
Blown in attic insulation creates a layer of insulation between the outside and your home to reduce heat loss and energy consumption and improve overall energy efficiency.
Improves Comfort Standards
High-quality blown in attic insulation will help keep your home at an ideal temperature and comfortable from high levels of humidity all year round by using the appropriate amount of insulating material.
Prevents Mold and Mildew Growth
Blown in attic insulation will also help prevent mold and mildew growth. This cost-effective solution will help keep harmful chemicals out of the air while preventing costly repairs later.
Protection From the Elements
This type of insulation helps reduce moisture from getting into the home through cracks or other openings and destroying your carpet, furniture, and other belongings. This insulation solution can also help reduce the risk of fires.

Attic insulation in Layton UT is a great way to insulate your home and improve overall comfort. Blown in attic insulation is a highly recommended solution for Utah homeowners looking to improve the air quality of their homes. Layton UT blown in insulation is a cost-effective solution that can improve your home's comfort while also saving you money. Accent Insulation in Layton UT can help you choose the right type of solution to meet your needs. For more information about Layton UT blown in insulation, visit www.accentinsulationutah.com.