Home Insulation Services in Clearfield, Utah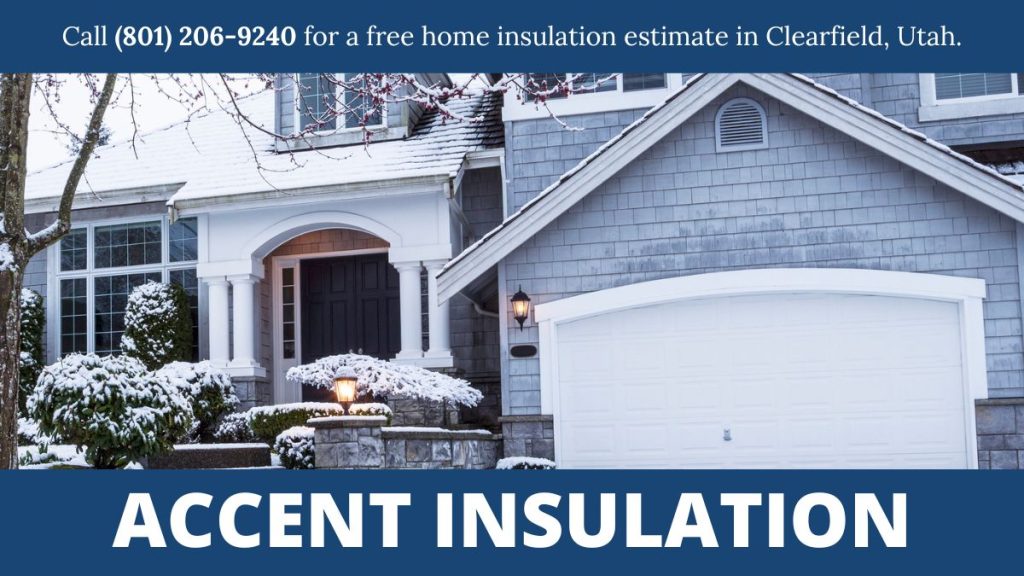 At Accent Insulation, their experienced team has been able to help many Clearfield residents with all of their insulation needs. By incorporating their highest-quality insulation, a home's temperature can be reduced by as much as 40 degrees. Keep reading to learn more about some of the professional Clearfield home insulation services you can enjoy from Accent Insulation.
Spray Foam Home Insulation
Our insulation installers in Clearfield UT offer residents a great option for insulation that is both environmentally safe and effective. The first-rate spray foam that Accent Insulation injects gets to work quickly after filling in ceiling space, wall space, and crawl space. When spray foam is utilized, it provides a few great benefits to the homeowner like:
Provides a great sound barrier due to its thickness.
Prevents condensation and moisture, which will then prevent mold from growing in the walls, attic, and other spaces.
Spray foam is easily spreadable as it is sprayed and thus the texture is able to be maintained.
Blown In Insulation
When the attic is in need of insulation, then the expert insulation installers in Clearfield UT will use blown in insulation to fill the space, and this type of fiberglass insulation is blown in through a machine outside.
Injection Foam
The Clearfield home insulation professionals at Accent Insulation also provide injection foam insulation applications that are both open and closed. With their reliable injection foam, it is injected in homes that are sided and brick style.
With more than 12 years of insulation experience, let the insulation professionals at Accent Insulation take care of all of the home's insulation needs. When home insulation is needed, all Clearfield homes have a company that they can trust. Their insulation is installed professionally and at an affordable price, and by taking advantage of the insulation options available, the home will surely remain as comfortable as possible. For more information about Clearfield home insulation, browse www.accentinsulationutah.com.