Installing the Best Home Insulation in Layton UT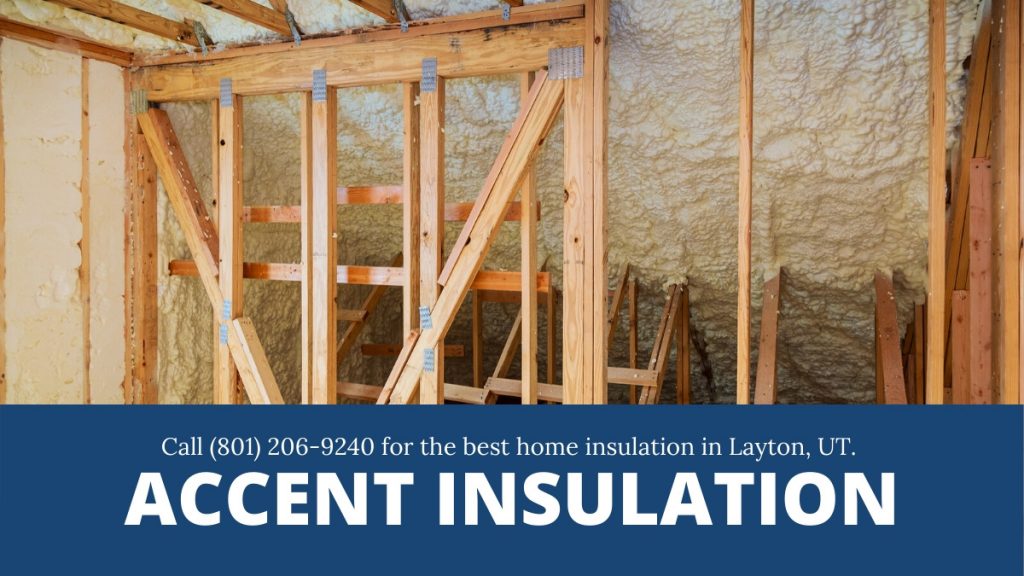 It's important to get the best home insulation possible, especially in Layton UT, where the summers and winters can have extreme temperatures. There are many Layton UT insulation contractors, but the best insulation installation in Layton UT is by Accent Insulation.

If you're looking for insulation installation, look no further. Accent Insulation has been efficiently installing home insulation for over 12 years, including injection foam insulation, blown in attic insulation, and spray foam insulation. Their services are cost effective and energy efficient, lowering your energy bills and moderating temperature in your home, no matter the season.

R-Shield home insulation installation in Layton UT can reduce a home's attic temperature in summer by 35 to 40 degrees because Advanced R-Shield (Radiant Barrier) insulation stops 95% of radiant heat and is 100% fire resistant. R-Shield insulation stops most of the heat that flows in and out of your house. Lower your utility bills and make your home more comfortable by installing R-Shield insulation, as the most affordable way to make your house highly energy efficient. As opposed to other radiant barrier products, Advanced R-Shield is long-lasting and won't deteriorate when exposed to heat or humidity. Installing R-Shield in existing commercial buildings or homes is safe, easy, and affordable when you choose Accent Insulation.

Accent Insulation also provides high-quality injection foam insulation, blown in attic insulation, and spray foam insulation services, and even older brick and sided homes can have insulation installed with the injection foam service. Spray foam insulation is a green option and can be installed in walls, crawl spaces, and ceilings in your home. This service is especially good for inhibiting mold growth in cramped spaces, and can provide a better sound barrier because of its increased thickness. Their insulation meets the highest testing standards available and is approved for building codes. Protect your home against oxidization and corrosion by using the best home insulation.

With 12+ years of experience and countless happy testimonials, Accent Insulation is the best choice for a Layton UT insulation contractor. They service areas across Utah, including Layton, Salt Lake, Ogden, and more so call today to get started.