5 Reasons To Call Accent Insulation For Residential Insulation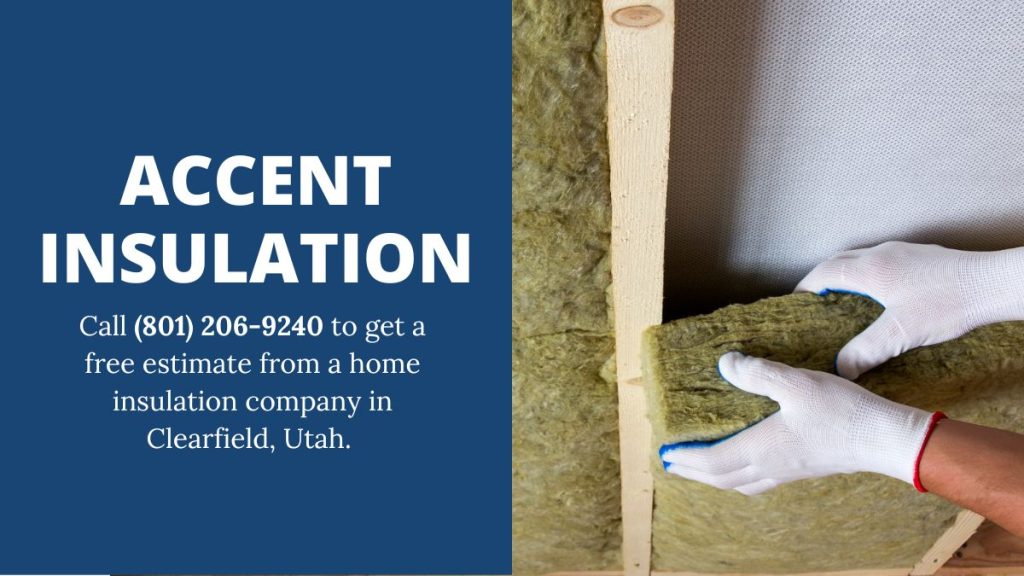 When it comes to residential insulation in Clearfield, Utah, homeowners need a reliable and professional service provider they can trust. That's where Accent Insulation comes in. With their expertise and commitment to quality, they are the go-to company for all your Clearfield UT home insulation needs. In this blog post, we will discuss five compelling reasons why homeowners in Clearfield should choose Accent Insulation for their residential insulation requirements.
Experience and Expertise
Accent Insulation boasts years of experience in the insulation industry. Their team of skilled professionals understands the unique insulation needs of Clearfield homes, taking into account the local climate and building structures. With their in-depth knowledge and expertise, they can recommend the most suitable insulation solutions for your specific requirements, ensuring maximum energy efficiency and comfort in your home.
High-Quality Insulation Materials
At Accent Insulation, only top-quality insulation materials are used for their installations. They work with trusted manufacturers to source the finest insulation products available, guaranteeing superior performance and durability. By investing in high-quality insulation, homeowners can enjoy long-lasting benefits, such as reduced energy bills and improved indoor air quality.
Energy Efficiency and Savings
Clearfield UT home insulation is crucial for optimizing energy efficiency and reducing heating and cooling costs. By choosing Accent Insulation, homeowners can significantly improve the insulation of their homes, preventing air leaks and thermal bridging. This results in a more comfortable living environment and substantial savings on energy bills throughout the year.
Expert Installation Services
Accent Insulation's group of professional installers ensures precise and efficient installation of insulation materials. Their professionals are trained to handle all types of insulation, including spray foam, fiberglass, and cellulose. With their attention to detail and commitment to excellence, you can trust that your insulation will be installed correctly, providing optimal performance and long-term benefits.
Exceptional Customer Service
When it comes to home improvements, excellent customer service is essential. Accent Insulation takes pride in providing personalized and attentive work to their clients. From the initial consultation to the completion of the project, their team will guide you through the process, answering any questions and addressing concerns along the way. Their dedication to customer satisfaction sets them apart as a top company for residential insulation in Clearfield.
Contact Accent Insulation
For homeowners in Clearfield, Utah, looking for professional and reliable residential insulation services, Accent Insulation is the clear choice. With their experience, high-quality materials, energy efficiency solutions, expert installation services, and exceptional customer service, they offer a complete insulation package that delivers long-lasting comfort and savings. Don't hesitate to contact Accent Insulation today to enhance the insulation in your Clearfield UT home and experience the benefits it brings. For more information about residential insulation in Clearfield, browse www.accentinsulationutah.com.