Home Insulation Installers in Bountiful, Utah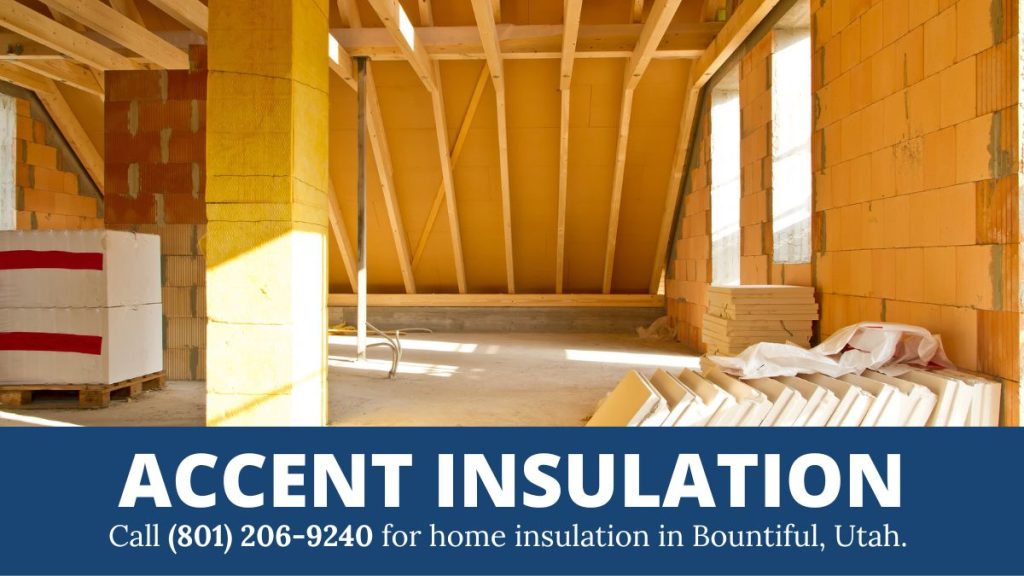 If you're looking for reliable and professional Bountiful UT home insulation services, look no further than Accent Insulation. They specialize in providing top-quality insulation solutions and attic and crawl space sealing to residents in the area. Their experienced team of insulation installers in Bountiful is knowledgeable in the latest insulation technologies. They are certified professionals with the experience to ensure your home gets the perfect insulation system for its unique needs.
Accent Insulation is the company to call whether you're looking for insulation for a new construction project or need to upgrade your current insulation. They'll work with you to find the best insulation solution for your home, whether spray foam insulation, blown-in insulation, or other options. They will install the insulation throughout the home and take the necessary steps to ensure that the insulation performs to its peak in the cold winter months. Your home will be protected with the latest and most reliable insulation.
No job is too big or too small for the experts at Accent Insulation, so they will be happy to work with you whether you have a large or small project. Their experience and loyalty to customers make them an ideal choice, and they will ensure you get the best possible outcome when insulating your home. You can trust that they will be honest and straightforward in providing you with the right insulation services for your Bountiful UT home insulation needs.
Accent Insulation is an experienced and certified installer and offers top-notch customer service, from inquiries to estimates and beyond. Their friendly staff will be more than happy to answer any questions you have and explain all aspects of their insulation services. Whether you need insulation installation, attic sealing, or crawl space sealing, they will guide you through the process and help you find the perfect insulation solution for your home.
For the best home insulation in Bountiful, Utah, you can count on Accent Insulation to meet your expectations and provide quality services. With their reliable team of insulation installers in Bountiful, you can trust that your home will be properly insulated, no matter the project. With a commitment to excellent customer service and quality insulation work, you can rest assured that your home will be in the best hands with Accent Insulation. For more information about Bountiful UT home insulation, browse www.accentinsulationutah.com.