Attic Insulation Services in Clearfield, Utah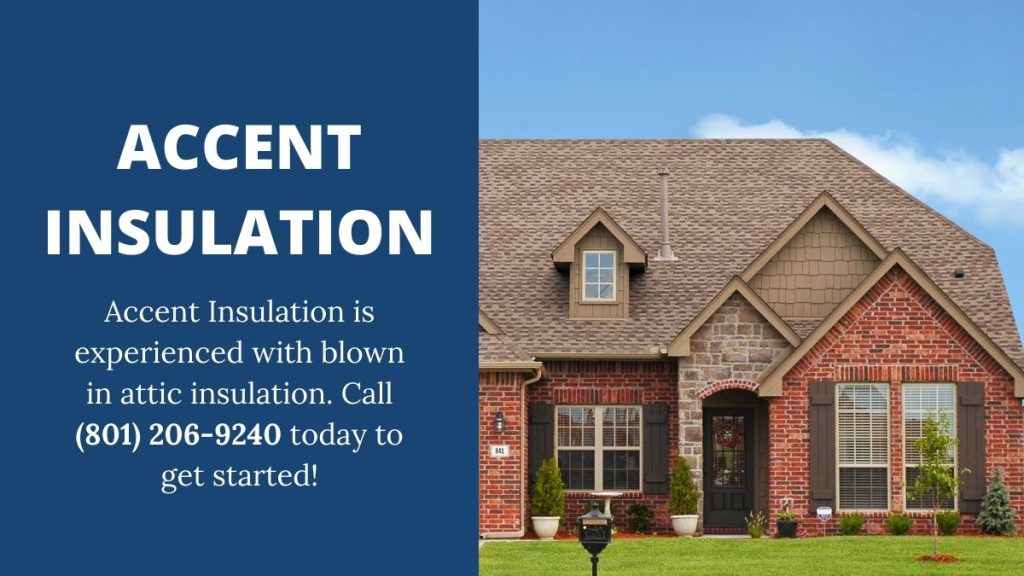 Utah Attic Insulation
It often gets uncomfortable when environmental temperatures fluctuate, causing fluctuations in internal temperatures in Clearfield, Utah. How can you avoid being held captive by external temperatures? Attic insulation in Clearfield UT! Accent Insulation is your go-to company for all things attic insulation in Clearfield UT, particularly Clearfield blown in insulation. Accent Insulation has a strong reputation of professionalism, punctuality, and leaving the place as clean as they found it. The team at Accent Insulation has left a trail of happy customers.
What is blown in insulation?
Just as the word suggests, fiberglass is blown into spaces within the walls through a machine, and the fiberglass acts to insulate the home, sealing any gaps present in the walls. It is cost-effective, completes the job, and besides maintaining a steadier temperature in the home, Clearfield blown in insulation offers many more benefits.
Benefits of Blown In Insulation
Blown in fiberglass is more flexible than fiberglass batting, therefore gets into all those nooks and crannies that are hard to reach. Since the temperature is more stable, the air-conditioner turns on less often, and the energy cost may even drop by 50%, which is a huge save! Also, the sealed spaces block inflow of moisture and this prevents growth of mildew and mold which are a health hazard to occupants of the building.
Furthermore, the best part is that the installation process of Clearfield blown in insulation is fast. Plus, the personnel are efficient and gets the job done quickly. There is also an additional perk of having a sound-proof room owed to the insulation because this can come in handy when you have meetings at home and the privacy is exceptional. Last but certainly not least, fiberglass is a product of recycled glass which is great for the environment.
Contact Accent Insulation
Homeowners seeking attic insulation, should consider Accent Insulation for all their attic insulation solutions. The personnel are skilled and respectful, so you will not be disappointed. For additional information about attic insulation in Clearfield UT, visit www.accentinsulationutah.com.