Fiberglass Insulation in Layton, Utah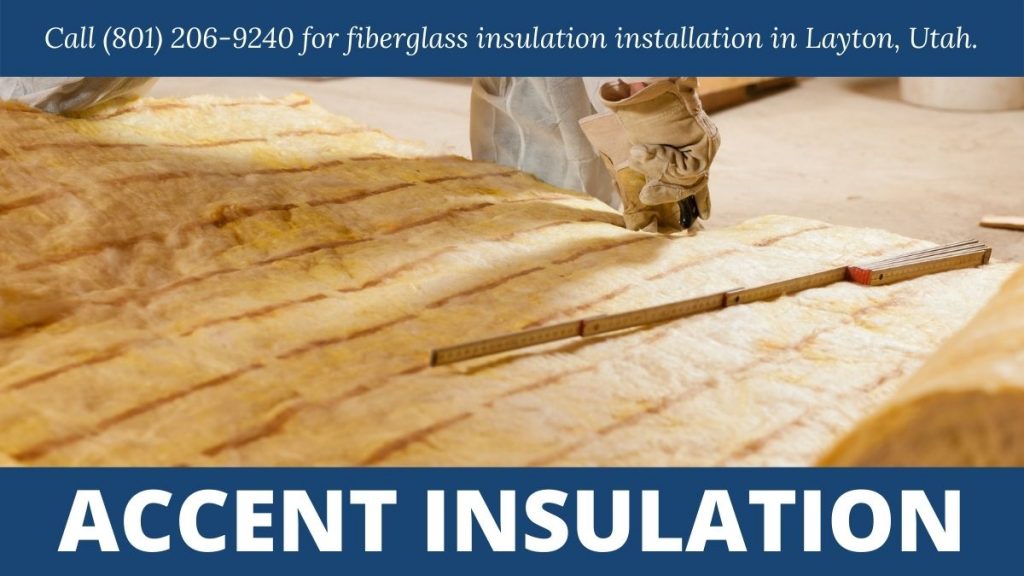 Fiberglass Insulation Installation
Insulation is your home's thermoregulator, or in other words, it keeps all rooms properly warm in the winter and cool in the summer. For residents of Layton, Utah, proper insulation installation is important for homes. Without fiberglass insulation in Layton, homes can quickly become uncomfortable.

You can depend on Accent Insulation to properly cover a personal residence with the right amount of insulation product. To understand what is fiberglass insulation and its benefits, continue reading for some more information on Layton UT home insulation.
What Is Fiberglass Insulation?
Used in homes since the 1930s, this form of protection is comprised of extremely fine glass fibers and it comes in a variety of forms. Originally, it was in rolls or rigid boards, but today, fiberglass insulation is also available in a loose-fill spray.
Where Is It Installed?
Normally, it's installed in attics and placed between the home's infrastructure and drywall, and essentially, it's added to any area affected by external temperatures.
How Is It Installed?
Initially, the technicians at Accent Insulation measure the spaces where the product will go and when they have accurate numbers they bring the proper volume of rolls and blown-in spray to complete their project.

First, they roll out sheets of fiberglass insulation to cover attic floors and other exposed areas, and this is nailed or stapled down to secure it to the surface. They also cover outlets and switches as they're both susceptible to outdoor shifts in temperature.

If walls are exposed, then technicians use the fiberglass rolls or sheets to add insulation. If it needs to be added to an existing home, a spray form of the insulation is normally used to fill empty spaces.
How It Works
Layton UT home insulation acts as a buffer and it slows the spread of heat and cold throughout a property by trapping pockets of air. Thus, the distribution of cooler and warmer air from your HVAC unit stays inside the home instead of leaking out through openings in the attic and walls, and on top of this, fiberglass insulation blocks indoor and outdoor sounds.

Needless to say, fiberglass insulation in Layton is important, and with hot summers and bitter winters, it shields a home from the worst of all elements. For more information about fiberglass insulation in Layton, please visit www.accentinsulationutah.com.