Insulation Specialists for Older Homes in Layton, Utah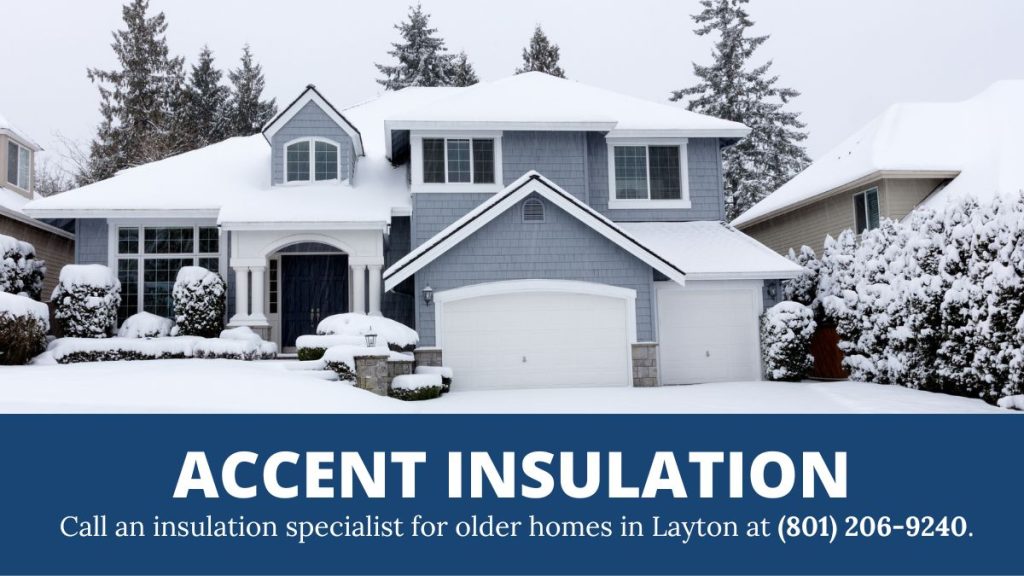 Attics that are poorly insulated and other energy inefficiencies can be challenging, especially for older homes, and can often cause increased power bills. Are you a homeowner looking for reliable, experienced, and premier home insulation in Layton UT to improve your Layton home energy efficiency? Accent Insulation helps older homes with long-lasting blown-in attic insulation for walls, attics, and spaces to ensure you have a safe, cozy, and comfortable home throughout the cold and warm seasons.
Experienced Home Insulation Specialists
With over 12 years of experience, the company has a reputation for providing the best energy efficiency in retrofit projects and older homes. Their staff is experienced, dedicated, and respectful, always putting in extra effort to exceed your expectations. Accent Insulation is licensed and insured and is considered by many past clients as the best at providing home insulation services for better Layton home energy efficiency.
Top Quality Products
The company's staff understands the unique needs of older homes and offers quality insulation products that enhance energy efficiency. Their company offers a range of insulation options, from blown-in insulation to spray foam and batt insulation. The insulation services prioritize energy efficiency as a vital element of a top insulation system. They have attic insulation, radiant barriers, and ventilation options, each offering a unique solution for an insulation need.
Customized Insulation Solutions
Every home has unique needs and preferences, different from others, and Accent Insulation offers customized solutions for home insulation in Layton UT that match individual homes' energy goals. The specialists work closely with their clients to understand their needs before recommending the ideal insulation options and methods to help them achieve the insulation expectations they seek.
Client-Oriented Insulation Services
The company offers financing and rebates on a case-by-case basis, depending on the customer's needs. For them, customer satisfaction is key, and they remain thoughtful, accommodating, respectful, and engaging throughout the process so that the client is briefed on everything they do. They offer quick services without compromising on quality. For more information about Layton home energy efficiency, browse www.accentinsulationutah.com.