The Advantages of Attic Insulation in Logan, Utah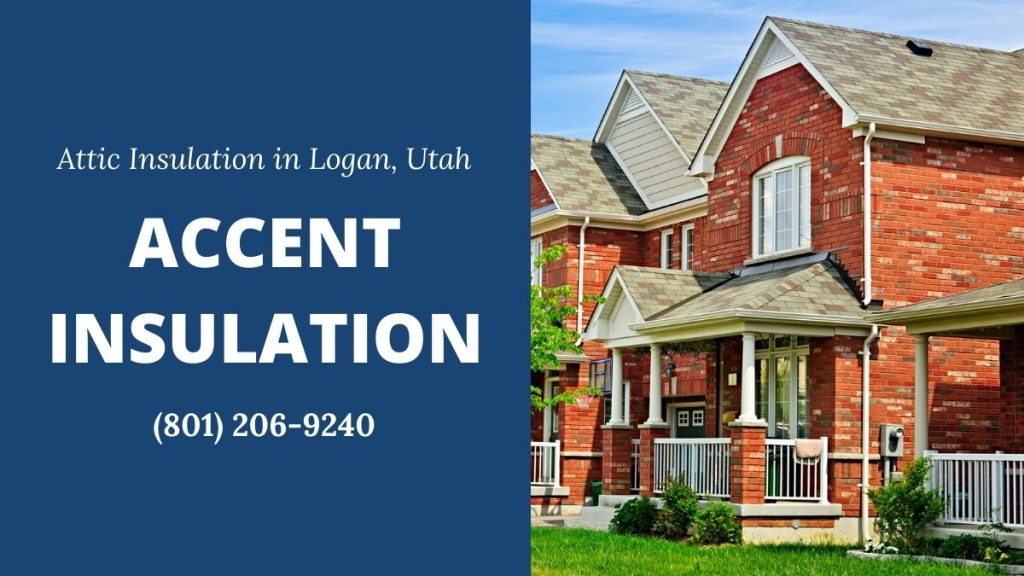 Blown-In Attic Insulation Services in Logan, Utah
Attic insulation helps to control indoor temperature, and an insulated attic traps heat to keep the house warm in a colder season and cool during hotter days. One of the best ways to insulate the attic is by installing blown-in insulation in Logan. Poor insulation or lack thereof can cause energy leakage through the attic and subsequently an increase in the power bill.

Homeowners looking to save on their heating and cooling costs should consider the benefits of Logan UT attic insulation. Having earned a good reputation for professionalism and quality services, Accent Insulation keeps homeowners updated with the latest industry standards. This company trains their installers regularly to ensure they know how to insulate residential and commercial properties with energy-efficient products.
Blown-In Attic Insulation Defined
Blown-in insulation refers to any loose material with a good R-value that can be used to insulate the attic floors or fill stud cavity and joist space. Also known as loose-fill insulation, it is usually made of thick and dense fiberglass or cellulose, and these can be recycled cardboard, newspapers, and glass. The consistency is blown-in insulation may be likened to down feathers. In a Logan UT attic insulation installation, a technician seals any gap that may let unconditioned air into the attic and then they use a specialized machine to blow the materials into the space.
Advantages of Blown-In Attic Insulation
Besides maintaining warm air inside the house during the cold season, having blown-in insulation in Logan presents such benefits as:

• Reduces energy consumption of the heater and AC unit
• Certain materials like fiberglass are fireproof
• It covers even the tightest nooks and crannies
• Minimizes condensation by regulating indoor temperature
• It helps to soundproof the attic

Without sufficient knowledge, any attempt to install blown-in insulation can be messy. But an experienced contractor from Accent Insulation understands what's needed to insulate the attic. Sometimes, soffit venting minor plumbing is necessary and sealing helps to prevent any instance of moisture build-up.
Contact Accent Insulation Today
Accent Insulation specializes in spray foam, fiberglass, and cellulose insulation in a wide array of R-values to meet any specifications. This experienced company serves Logan and other places in Cache County, so call the experts today to get an attic insulation estimate.
For additional information about blown-in insulation in Logan, visit www.accentinsulationutah.com.