Work With Experienced Insulation Contractors in Ogden, Utah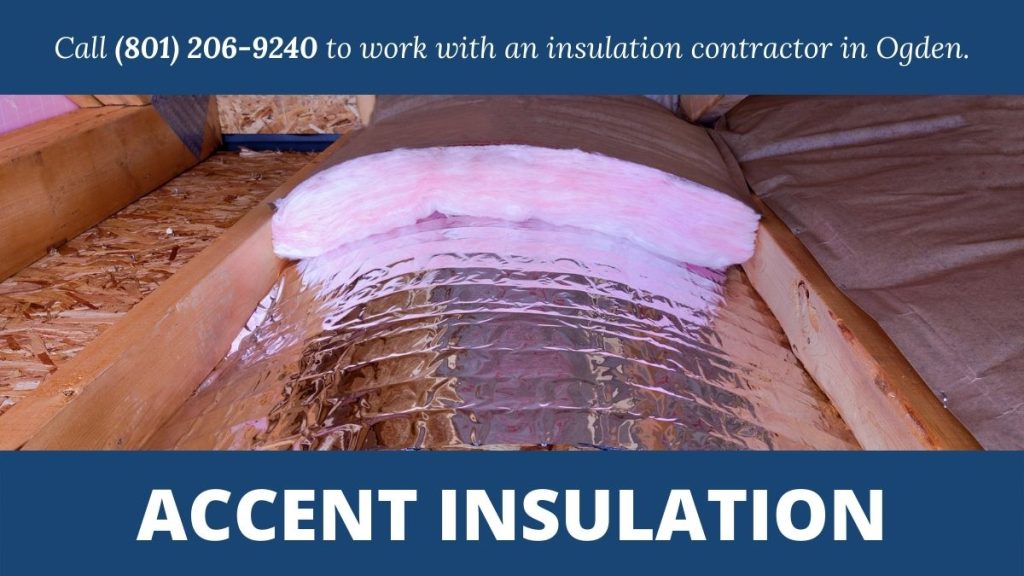 Ogden Utah Insulation Contractors
Everybody wants a good and soothing environment around and inside their houses. Having a professional do insulation work for you brings out the best atmosphere around your home for a comfortable stay and peace of mind. Ogden insulation contractors from Accent Insulation provide the best solution for all your insulation needs.
Experienced Home Insulation Services
Accent Insulation is one of Utah's premier insulation companies that aim to improve your home's efficiency. This company has been in service for more than 12 years, doing home insulation in Ogden UT and its surroundings. Their vast experience provides them with the requisite skills for this job. They offer reliable services on open & closed cell foam applications and fiberglass insulations. Their Ogden insulations contractors are also authorized Radiasource dealers and provide Advanced R-Shield (Radiant Barrier) in homes.
Benefits of Having Professional Home Insulation
Many home projects require specific techniques and the right equipment, and house insulation is one of them. Accent Insulation will help you save your energy and money by doing the challenging work for you. Their professional insulation contractors are detailed and effective in their work. The inspection gets done before actual work and this helps them find vulnerable zones. Working with this Ogden Utah home insulation team gives you a plus and your house will get filled with high-quality home insulation in Ogden UT.

Insulation is one of the most critical components that every home needs because poorly filled spaces make air leak significantly when an HVAC system cools or heats. Homeowners should find themselves a specialized and reputable firm to work with, like Accent Insulation, whose goal is to provide commercial-grade insulation solutions to their customers.
Contact Accent Insulation
Accent Insulation has a decade of experience in installing insulation and strict policies that benefit their customers. Their company is licensed and insured, covering its clients during insulation jobs. Accent Insulation responds promptly to client needs, so you can trust them on a simple or more complicated job. For more information about Ogden insulation contractors, visit www.accentinsulationutah.com.