The Benefits of Installing Injection Foam Insulation in Bountiful UT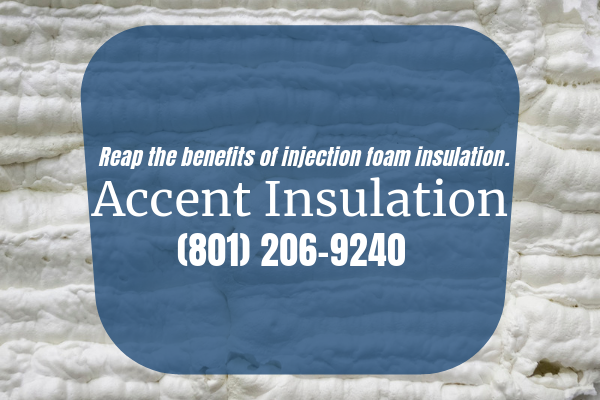 Five-Star Bountiful UT Home Insulation Service
Home insulation, without a doubt, is a crucial topic. If you fail to pay attention to insulation within your home, your ease and relaxation may suffer. Residential insulation can safeguard your living space from temperature concerns all throughout the year. If you're searching for particularly effective choices in residential insulation, then you may want to look into the concept of injection foam as soon as possible. Injection foam insulation has been making major waves in recent times. When you need injection foam insulation in Bountiful UT, we can assist you here at Accent Insulation. We're a full-service local business that's associated with all kinds of insulation specialties. If you're searching for insulation installation wizards in the Bountiful region, you can turn to us.
The Advantages of Installing Injection Foam Insulation
Injection foam, in a nutshell, has the ability to close up empty spaces. If you want to close up openings without having to think twice, then injection foam insulation may be ideal for you and for your household. So many individuals are big fans of injection foam insulation. They adore that this insulation is capable of closing up and insulating simultaneously. They adore that this insulation can aid the planet due to its mild ingredients. If you like the idea of insulation that won't negatively influence your air quality inside, then injection foam may be up your alley. Injection foam, last but definitely not least, also isn't vulnerable to drooping. It differs from many insulation choices out there in that sense. People who want to invest in insulation that can remain resilient for a long time frequently choose injection foam.
Why Should You Select Accent Insulation?
Accent Insulation is without a doubt a major player in the residential insulation sector. If you want insulation installation that can help you relax completely, then there's no finer option than to recruit us for injection foam insulation in Bountiful UT. Our team members are well-versed in insulation installation for sided and brick residences that are on the older side. If you live in a home that's part of either of those classifications, then you can turn to us without a worry in the world. If you want Bountiful UT home insulation assistance with injection foam insulation that won't cost you an arm and a leg, we're here.