The Benefits of Radiant Barriers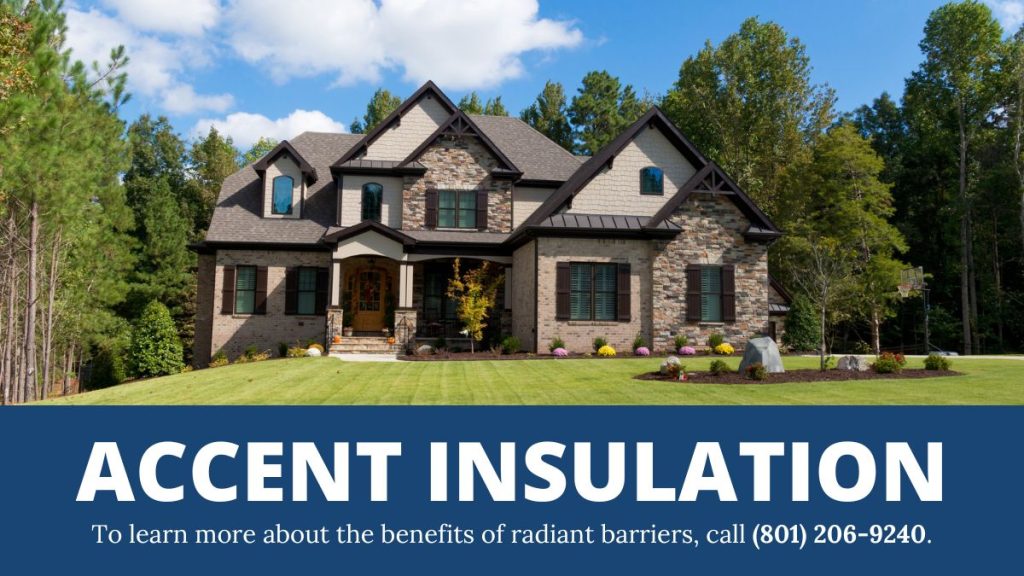 Radiant barriers refer to materials that reflect heat, reducing the radiant heat your home absorbs. Radiant barriers reduce air conditioning costs by minimizing indoor air temperature fluctuations. So while they can't lower outdoor temperatures, they will minimize the dramatic swings in your indoor temps — making rooms feel more comfortable and less stuffy on hot days. That's why you should consider radiant barrier installation in Clearfield, Utah from the experienced team at Accent Insulation. Let's explore the many benefits of installing Clearfield UT radiant barrier.
Benefits of Radiant Barriers
Radiant barriers have a great advantage because they not only keep heat in during the cold weather but also keep air from escaping your home in the summertime, which is perfect for living in a hot climate. Radiant barriers also create a cozy retreat from everyday noise and pollution because they insulate without adding extra layers of material to your home. They are flexible yet durable and easy to install, making them an ideal choice for many projects that require insulation or a barrier against outside noise or pollution.

They are also energy efficient, meaning that they do a good job of reflecting heat and absorbing ultraviolet radiation. This will save you money over time because your home won't have to work as hard to maintain the temperature you desire.

Clearfield UT radiant barrier reduces sound levels by creating a better sound insulator than traditional insulation materials, and that can greatly improve overall comfort in your home.
Why Should Residents Rely on Accent Insulation for Installation Services?
Accent Insulation is an experienced radiant barrier installation company. They have expertise in installing radiant barriers for all kinds of projects, including attic insulation, wall insulation, and garage door insulation. Their experts have extensive training that enables them to install any type of radiant barrier with precision. Their radiant barrier installation in Clearfield helps you save energy, reduce unwanted noise, and create a more comfortable living space. For more information about Clearfield UT radiant barrier, visit www.accentinsulationutah.com.