The Best Blown-In Insulation Contractors in Layton UT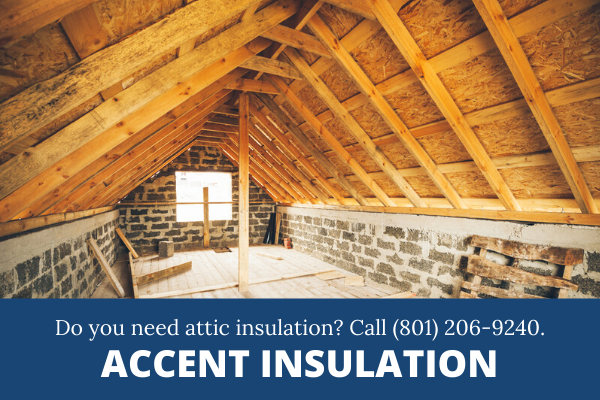 Five-Star Insulation Services
Insulation is critical for any structure because it can lower your energy costs, make things a lot cozier, and block out irritating sounds all at the same time. If you're looking for Layton UT attic insulation that's genuinely worth your time, you should explore the blown-in options. When you need blown-in insulation in Layton UT, no company can aid you quite like Accent Insulation.
The Advantages of Blown-In Insulation for Your Attic
You can find this kind of insulation in both fiberglass and cellulose. If you want attic insulation that epitomizes excellence, then the blown-in variety may be right up your alley because it can safeguard you from the hazards of fires. It can also conserve valuable energy, give you excellent soundproofing that can make your indoor space feel a lot more tranquil, and can even minimize the development of exasperating condensation. If you're searching for home insulation that can beat fiberglass batts in the efficiency sector, then the blown-in path may be right for you.

What makes this type of insulation particularly favorable for attics? It consists of material that's not as substantial in size and can access little nooks and crannies that make up your attic. If you want to steer clear of air leakage, blown-in insulation in Layton UT can help you considerably.
Reasons to Work With A Local Company
The team members at Accent Insulation are some of the most capable and hard-working blown-in insulation experts you can imagine. That's why working with their company for residential insulation purposes is such a terrific idea for you. Their team members have aided seemingly countless customers in the area with attic insulation requests. If you're all about decreasing energy costs, then teaming up with Accent Insulation can do you a lot of good.
Contact Accent Windows to Find Out More About A+ Insulation Assistance
Do you want to invest in Layton UT attic insulation that's truly a cut above the rest? Call Accent Insulation to learn more as soon as you can. Their representatives are knowledgeable and genial professionals who can give you a complimentary estimate and all the details you need about their blown-in insulation options.