Why Choose Accent Insulation for Attic Insulation in Bountiful?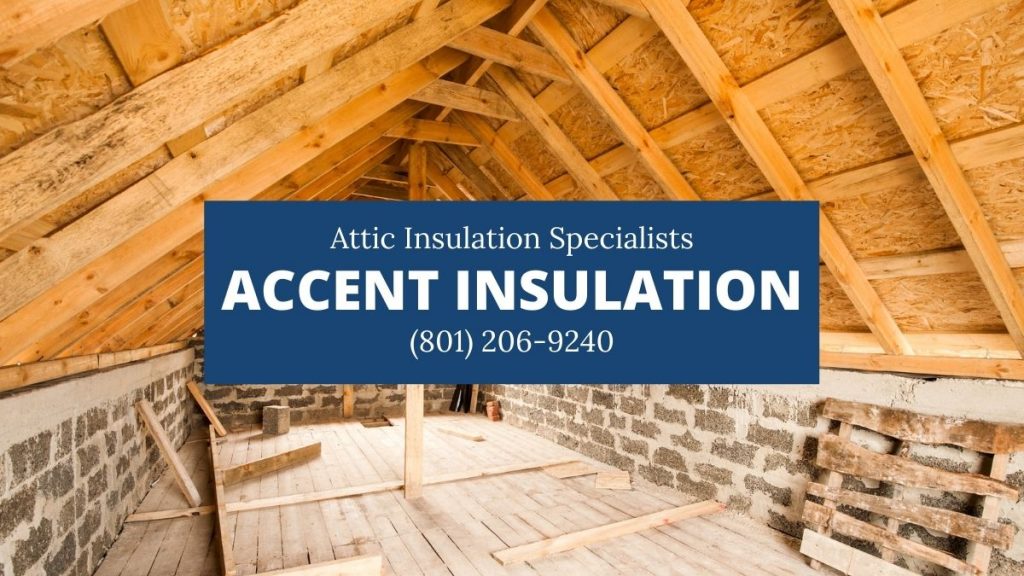 Insulation is an important part of any home that will help you regulate inside temperatures and save money on heating and cooling your home. It is important that you find a reliable insulation company when you are looking to install insulation in your attic. Accent Insulation is a great and reliable company with over 12 years of Bountiful UT attic insulation experience.
Why is it important to have insulation in your home?
If you have ever been camping in a cabin, you will know just how hot it can get in there during the day and just how cold it can get during the night. This is due to the lack of insulation in those cabins, and without the proper insulation in your home, you would be dealing with the very same type of issues. This is why it is so important to have the right insulation in your home when you are remodeling and upgrading an attic, or building a new home.
Why is it important to find the best insulation professionals in your area?
When looking for the very best Bountiful UT attic insulation specialist, you need to make sure that you are doing your research. This requires more than just searching for fiberglass insulation in Bountiful on Google. You need to make sure that you are calling up these companies, talking to the owner and employees, and looking over their websites to ensure you are choosing a top-notch company. It is also a great idea to look at customer reviews in order to see what previous customers are saying about their experience.
Why choose Accent Insulation?
Accent Insulation has been one of the very best choices for fiberglass insulation in Bountiful for over 12 years. Their reputation for professionalism has grown far and wide, and many different customers have been satisfied with the amazing job that Accent Insulation has done for them in the past. If you are looking for a cost-effective attic insulation job that will stand against the test of time, this is easily the company for you.
For more information about Bountiful UT attic insulation, visit www.accentinsulationutah.com.