Accent Insulation: Spray Foam Insulation Services in Ogden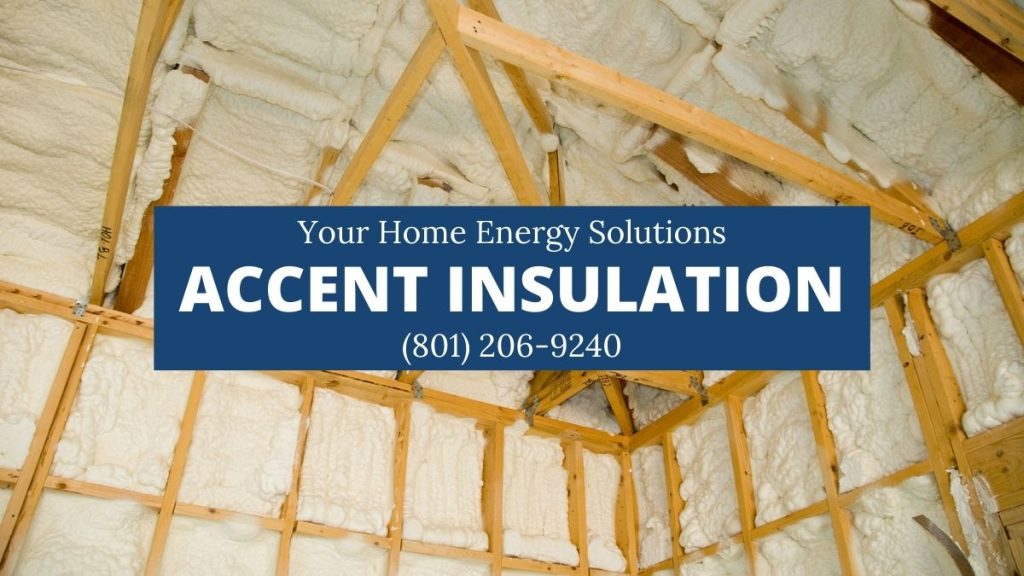 Home Insulation in Ogden UT
If you are looking to insulate your new building or upgrade an old one, then spray foam insulation is a superior option. Spray foam insulation is a non-toxic insulation method introduced in the 1980s, and it will help you save money on your energy bills in the long run. There are two types of insulation to choose from depending on your needs; open cell and closed cell insulation. Open-cell insulation is less costly, spongier, and convenient for blocking noise, and closed-cell insulation is denser, rigid, and useful for preventing air and water from seeping through the walls. Below are some of the reasons residents should consider Ogden spray foam insulation.
1. Saves Energy and Money
Spray foam seals air within the property, preventing heat loss, so this makes it easier to warm the home during winter, translating to reduced heating and cooling bills. Also, installing spray foam home insulation in Ogden UT will add value to your home.
2. Reduces Noise
If you live in a rowdy neighborhood, Ogden spray foam insulation is the best solution for you. Spray form acts as a barrier to sounds by absorbing sound waves making your walls soundproof, so to enjoy a quiet and peaceful home, consider installing foam spray insulation.
3. Improves Indoor Air Quality
Besides reduced noise and energy saving, spray foam insulation improves the comfort and level of indoor air quality. Spray foam minimizes indoor allergens like dust and pollen grains that get in through the walls which can make your home inhabitable, especially to family members with asthma.

High-quality spray foam insulation is long-lasting, requires less maintenance, and uses minimal materials and it also strengthens the structure of the home because it is dense and hard.
Contact Accent Insulation
Are you looking for a company that offers home insulation in Ogden UT? Accent Insulation is a premier insulation company in Utah with over 12 years of experience in spray form insulation solutions. Their technicians are licensed, well trained, and equipped with the right tools to handle multiple insulation solutions, including spray foam, fiberglass, blown, and injection foam installation. Call Accent Insulation today to enjoy an efficient and environmentally friendly home.
For more information about Ogden spray foam insulation, visit www.accentinsulationutah.com.