Choose a Top Blown-In Insulation Installer in Utah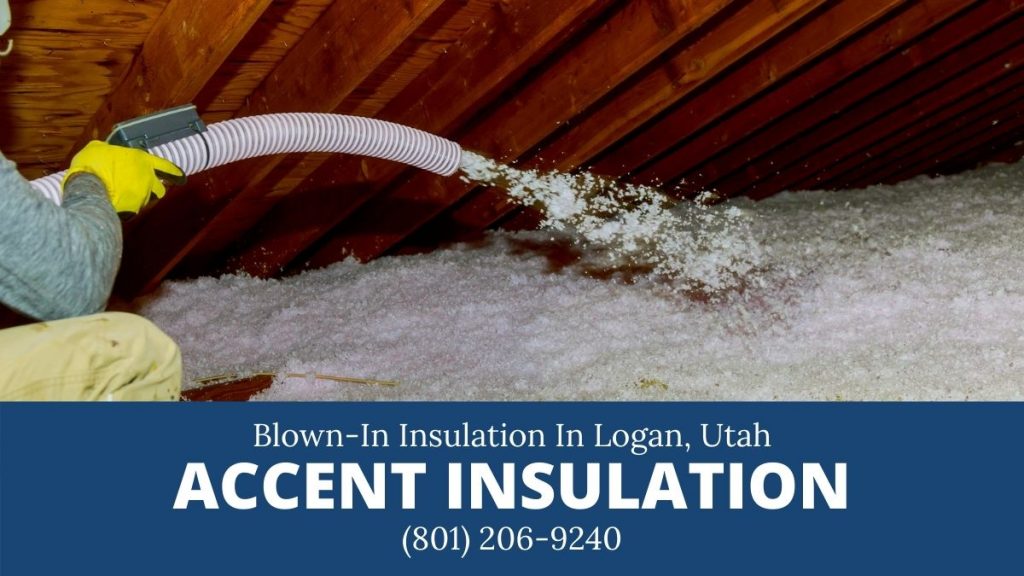 Blown-In Insulation in Logan Utah
When it comes time for a homeowner to add insulation to their home, they may be confused by the number of choices they have. When it comes to installing insulation, homeowners can choose spray foam, batt insulation, foam board insulation, or blown-in insulation. Blown-in insulation in Logan UT is a great type of residential insulation because it has many benefits.
Benefits of Blown-In Insulation
There are several different benefits to installing blown-in insulation:
More Efficient
Blown-in insulation is an efficient type of insulation because the insulation is loose-filled and has a monolithic layer of material that has no seams. Seams found in other types of insulation may not insulate the home as well. There have been several studies done that have shown that blown-in insulation performs over 20% better than other insulations that have the same R-value.
Easy to Install
The process of blown-in insulation is very fast and easy to install. When Logan Utah insulation installers start the process, it is usually complete within a few hours, depending on the size of the area that is being insulated. Blown-in insulation is blown into the attic with a machine while an installer helps to spread it around. With the use of the blower machine, the work is very thorough and goes so much faster.
Excellent Investment
When a homeowner adds blown-in insulation to their attic, it will help to save energy costs very quickly. They will have a quick return on their investment. If they go to sell the home, having blown-in insulation will be a selling feature.
Contact Accent Insulation in Logan Utah
At Accent Insulation, they offer high-quality blown-in insulation in Logan UT and the surrounding areas. Their Logan Utah insulation installers will have the insulation quickly installed so that homeowners can enjoy the benefits of their home being more energy efficient. They offer affordable rates and quick appointments, so please call Accent Insulation today.
For more information about blown-in insulation in Logan UT, visit www.accentinsulationutah.com.