The Best Insulation Contractors in Bountiful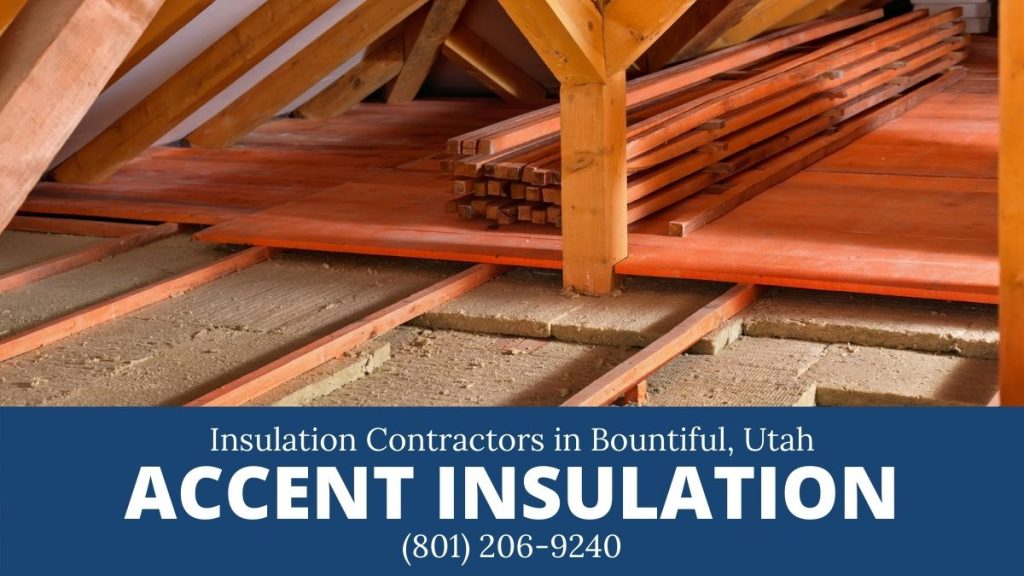 Insulation Contractors in Bountiful Utah
It is advisable to hire the best insulation contractors in Bountiful UT. Insulation services should be carried out by experts who ensure the perfect job. The experts at Accent Insulation are known to offer top quality services and they are local experts who know the right strategies that work. Insulating a home is necessary because it makes the cooling and heating systems efficient. Many homeowners prefer insulation services as a way of saving on energy bills. Some of the benefits of hiring Accent Insulation are as follows:
High-Quality Services
The insulation contractors in Bountiful UT are known to offer high-quality services. They take into consideration different factors to ensure the services they offer are of the highest quality. Many homeowners have tried their services, and they offer great reviews. This company employs the latest technology to guarantee excellent services.
Highly Experienced Insulation Experts
Accent Insulation's experts are highly experienced in handling different types of insulation services. They have worked on different premises across Utah. Many homeowners take time to assess the quality of services offered by a given team of experts before hiring them and this company is known to meet the needs of customers. They can tackle any type of insulation project.
Use Of Superior Materials
The professionals in this company use the best materials in their Bountiful Utah home insulation services. Application of top quality materials ensures the services can last long. Accent Windows will advise homeowners about the best materials that last long. Installing long-lasting materials assures homeowners excellent durability and energy efficiency.
Affordable Insulation Services
The Bountiful Utah home insulation experts in this company offer high-quality services at affordable prices. They are known to take time to assess the insulation needs of each project and to design the best insulation system for the home. They are also known to show up as fast as possible and people know they can rely on them during an emergency. Accent Windows is known to offer the best insulation services in the area.
For more information about insulation contractors in Bountiful UT, visit www.accentinsulationutah.com.